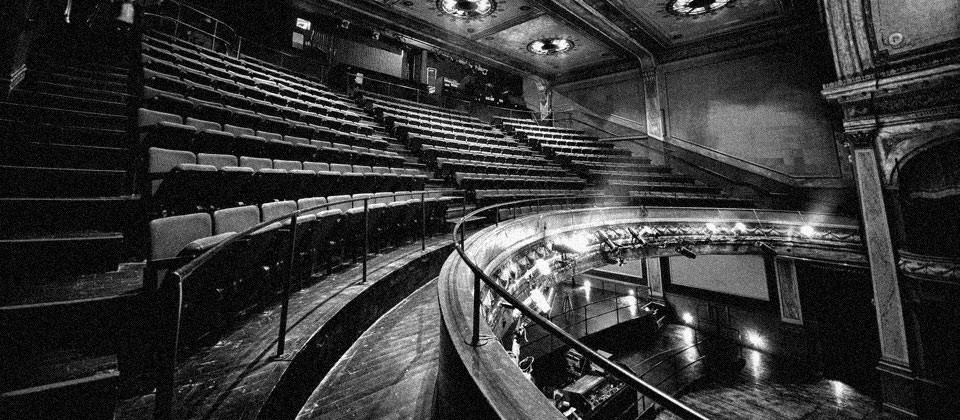 History
This cultural venue was known as the Corona Theatre from 1912-2023, to some extent, a point. A point at the center of a booming district in full transformation. The starting point for an extraordinary adventure, which began in the early 90s, to revive a theatre that saw the glory days of Montreal. An anchor point for residents of the Southwest, in love with their environment, their history and heritage. A merging point for many artists whose imagination and inspiration create shows to promote the songs and music, from here or elsewhere. And if it is true that light is the absence of darkness, we shall hope we will be many in this neighbourhood and on this island, to illuminate.
Officially inaugurated on June 1, 2023, the Beanfield Theatre continues its mission to bring culture to a Montreal neighborhood that's more vibrant than ever.
AN INSPIRING PLACE!
First known as the Corona Theatre, it was built in 1912, at the time where silent movies were accompanied by music. Light comedy shows were also presented during that time. Therefore, you can find a small stage for manoeuvring, dressing rooms under it and an orchestra pit at the forefront.
The Theatre was a successful theatre until the early sixties. Under the management of the city of Montreal in 1967, for an urban renovation project, it is threatened by demolition. It is then forgotten, yet still remains alive in the minds of the people from Montreal's Southwest district.
At the end of the eighties, the theatre becomes a shooting location for movies such as "Une histoire inventée" by Marc-André Forcier and "Nénette" by Jean Beaudin. During the summer of 87, the Theatre presents "La Donna Delinquanra", an installation by Martha Fleming and Lyne Lapointe (Les petites filles aux allumettes).
Of all the cinematographic theatres of its kind, the Theatre is the only survivor of which the exterior (by the uniqueness of the facade arch) and the interior have remained almost unchanged.
The Theatre is bought by the non-lucrative corporation "Institut des arts de la scène" in October 1997. After Phase I of the renovations, the theatre reopens in October 1998. The facade was completed with the second phase of renovations (2003-2004) in addition to the continuation of the interior restoration.
Since then, the theatre has been home to artists and creators, as well gatherings of business associations and filmmakers around the globe.
A place to broadcast and celebrate those who create and interpret music and songs.
THE BEANFIELD THEATRE TODAY
A place to broadcast and celebrate those who create and interpret music and songs.
A residence place for artists from here and abroad.
A venue of choice when it comes to the creation of original musical shows.
A residence place for artists from here and abroad.
A center of creation where new broadcast trends find life and energy.
A place for presentations, events and celebrations for various organizations and corporations.
It welcomes schools and district organizations for performing arts related workshops in association with culture-education programs


Recipient of the 2022 Best Teamwork in a Medium Club Award